AC Milan manager Stefano Pioli has opened to the possibility of signing Zlatan Ibrahimovic for the Rossoneri. The 38-year-old previously helped the Rossoneri win the Serie A title eight years ago and there are suggestions that the Swede could be reunited with the club when the transfer window reopens in the New Year.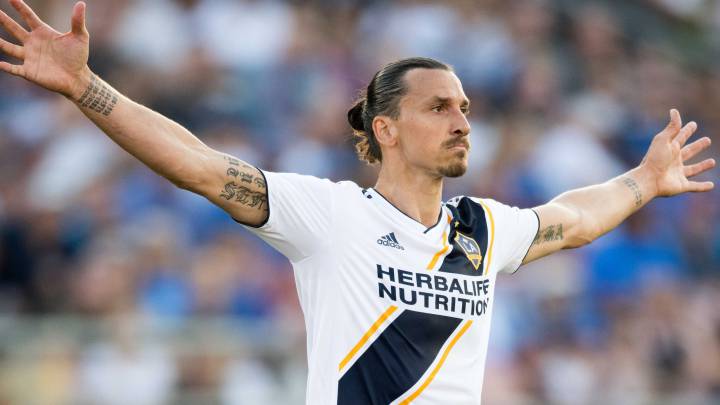 Ibrahimovic has been in stunning form for LA Galaxy over the past two years where he has amassed 53 goals and he has recently hinted that a Serie A move could be on the cards when his contract expires at the end of December. Due to this, there have been frequent links with the Rossoneri but so far, the Milan giants have yet to make an approach for the marksman.
Speaking to DAZN, Pioli acknowledged that Ibrahimovic would prove a useful signing for the Rossoneri, given his presence should provide a lift for the other players in the squad, he told: "These are questions for the club owners. People have talked about Ibrahimovic for over a month now. I've already said he is a champion and would bring that determination and character to raise the intensity and focus even during training, more so than in games."
Meanwhile, the Rossoneri recently succumbed to a heavy 5-0 league defeat at the hands of Atalanta on the road and that was their worst-ever result in more than two decades. When asked about the outcome, Pioli added: "We got the game wrong against the worst possible team we could've done that with. Clearly, this cannot be the real Milan, because we showed strong performances in other matches recently. We have to take some of the blame too, because we made mistakes and have to work. This cannot be us."
Milan are currently stranded in the 11th position in the league standings and they are already 14 points adrift of the top four places. Their prospects of returning to the Champions League seem improbable at the moment and they will require a huge turnaround during the backend of the league campaign to even qualify for the Europa League.