Fernando Torres has never really managed to play as well as he did during his time as a player of Athletic Madrid and Liverpool which was some years ago. When Torres played in Liverpool, he formed an attacking partnership with Steven Gerrard that was groundbreaking but ever since leaving Anfield, Fernando Torres has not been able to score goals on a consistent basis.
A few months ago AC Milan signed Fernando Torres on a loan deal from Chelsea but it has now been revealed that the Italian club has decided to keep Torres on a permanent deal but this transfer was made in order for AC Milan to loan out Torres to Athletic Madrid for the next 2 years.
So instead of Torres remaining with Ac.Milan, he will make a return to Athletic Madrid on a loan deal that will last 2 years and it is believed that AC Milan wants to sign Alessio Cerci from Athletic Madrid and in order to sign the Italian forward, they will be using Fernando Torres as a scapegoat.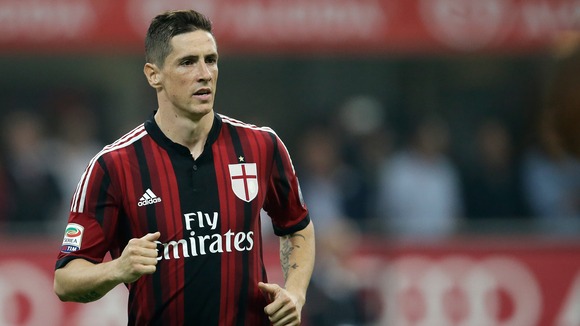 Athletic Madrid is hoping that Fernando Torres will be returning to his old days when he comes back to the first professional club that he joined some years ago and he was able to score goals on a steady pace, though some guys aren't so sure he will excel.
Since making a move to the Italian club AC Milan, Torres has gone on to score only once in 10 appearances and the club has not opted to use him as a way in order to sign their desired winter target which is Alessio Cerci from Athletic Madrid and a swap deal is expected to be officially confirmed and announced within the next few weeks.