Like it or loathe it, Manchester United's players are now on a break after the Champions League defeat. With no game until April 2, the players who are not on international duty have a breather to recharge for the final run-in. One of these is a player who has barely played all season anyway, Jesse Lingard. Of course Lingard's lack of action is the reason why he is not in the England squad, although that doesn't explain Jadon Sancho's peculiar absence from Gareth Southgate's muddled plans.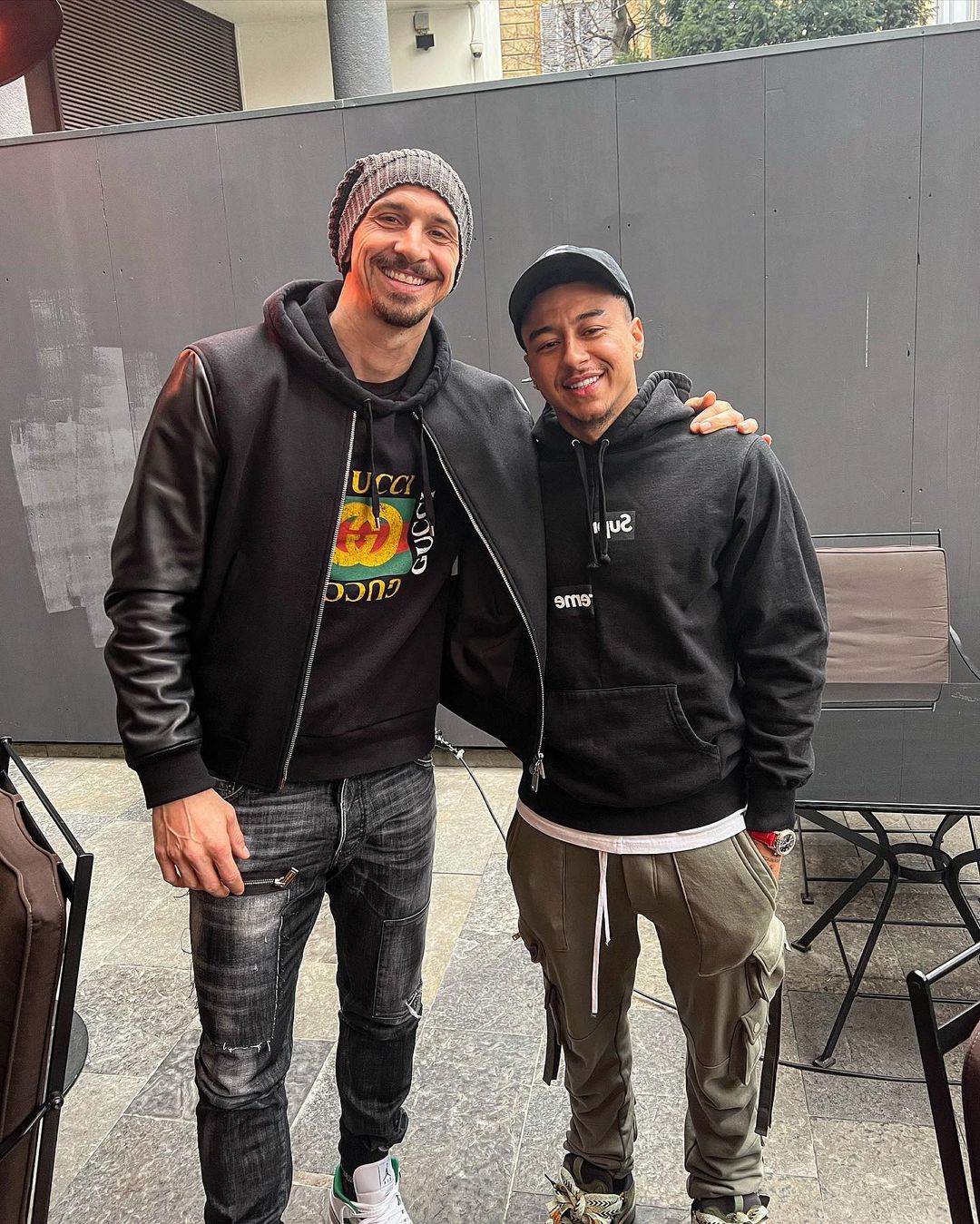 Lingard has taken the opportunity to catch up with a former Manchester United teammate who he played alongside between 2016 and 2018, Zlatan Ibrahimovic. This is a far better place for Lingard to visit than hanging out around West Ham's stadium, and who knows, Zlatan may even be encouraging his old pal to join him in Italy permanently.
Lingard is out of contract in the summer and there is no appetite on his part or United's part to extend his contract. Former teammate Chris Smalling made the move to Italy two years ago and Axel Tuanzebe has also been on loan at Napoli. This may encourage him to consider a move to Serie A. This season Lingard has played a total of 392 minutes in all competitions, just over four full games, despite featuring 19 times.
His most recent appearance was in the defeat at City where he touched the ball just two times during a miserable defeat. He will now be assessing the different options available to him ahead of the summer transfer window opening in a few months. He is known to be interested to leave Old Trafford and tried to do so in January but was blocked from sealing a move by the club following the unfortunate incident that involved Mason Greenwood which led to his suspension.