AC Milan manager Gennaro Gattuso claims that he has not contemplated resigning from his role. There has been a lot of speculation that the club legend may decide to step down from his role – just a few weeks after coming in as the new AC Milan manager – following a heavy 3-0 loss against Hellas Verona. Gattuso was a frustrated figure on the sidelines as he watched his team suffered a defeat against one of the relegation favorites. It has to be one of the low points of the campaign for Milan, who invested heavily in the squad over the summer. Yet, the club has been unable to reap the rewards for the same, as they find themselves in the ninth place.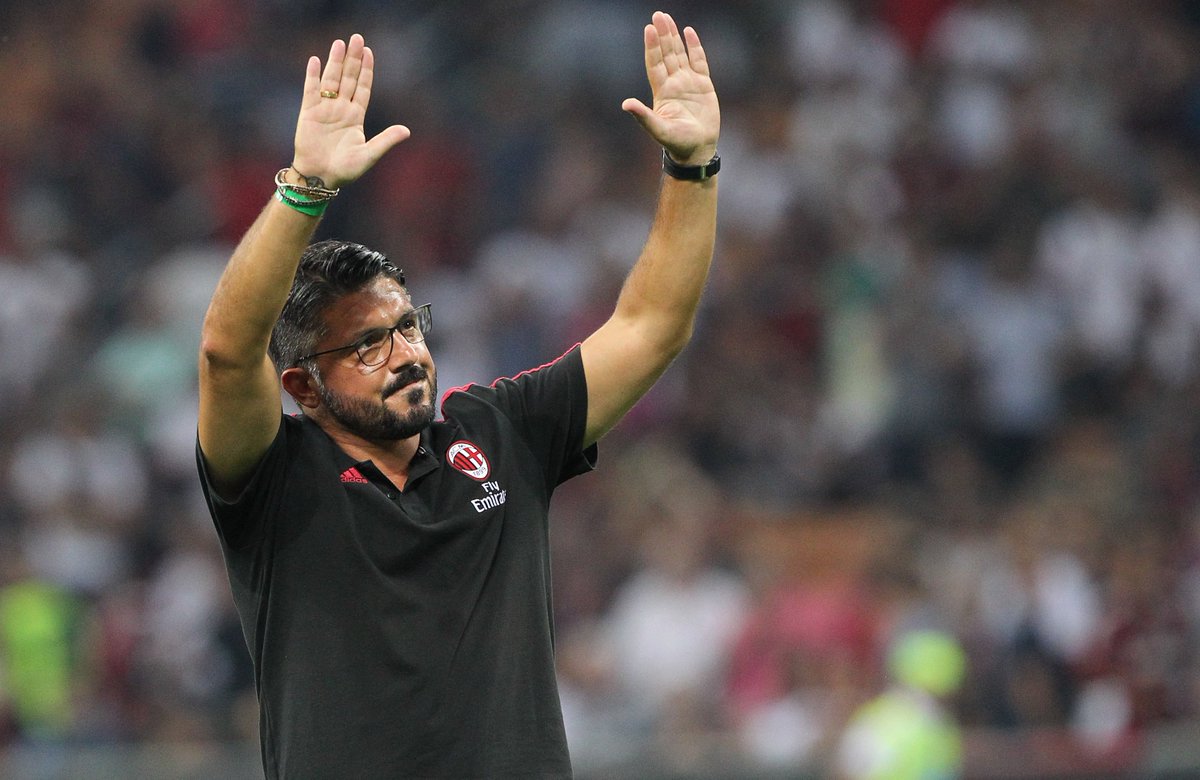 Milan would have been hoping to at least qualify for the Champions League this season but they stand to finish outside the Europa League qualification at this rate. Milan's recent turnaround of managers has been quite high, as new owners decided to part company with Vincenzo Montella after a poor set of results midway through the campaign. Vincenzo Montella is the longest serving of the Milan managers since Massimiliano Allegri left the club in 2014. He has been in charge of the team for just over 500 days, but it appears that Gattuso could have one of the shortest regimes after having been around only for over 25 days.

"It was reported that I offered my resignation, but I never even thought about that. I was meeting with the club at the HQ to discuss the training retreat. This is a huge opportunity and I knew when I accepted there would be difficulties. I knew there would be hard work and 400 million fans to make happy. We hope the fans don't protest during the game. If we suck, then they can jeer us at the final whistle," said Gattuso.